Featured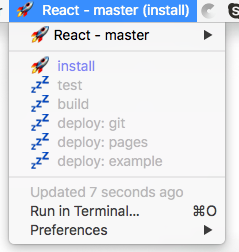 Shows currently running pipelines from your GitLab in your bar. Interested in more advanced GitLab bar integration? Let me know ([email protected]). This implementation is just quick solution.
Martin Kluska (@pionl)
Featured
Shows the current status of status.gitlab.com. Find out if Gitlab is having DDOS problems which will affect pushes/pulls.
Brett Jones (@blockloop)
Featured
Show review and authored MRs as well as assigned issues for current user for upcoming milestone.
Kushal Pandya (@kushalpandya)