Featured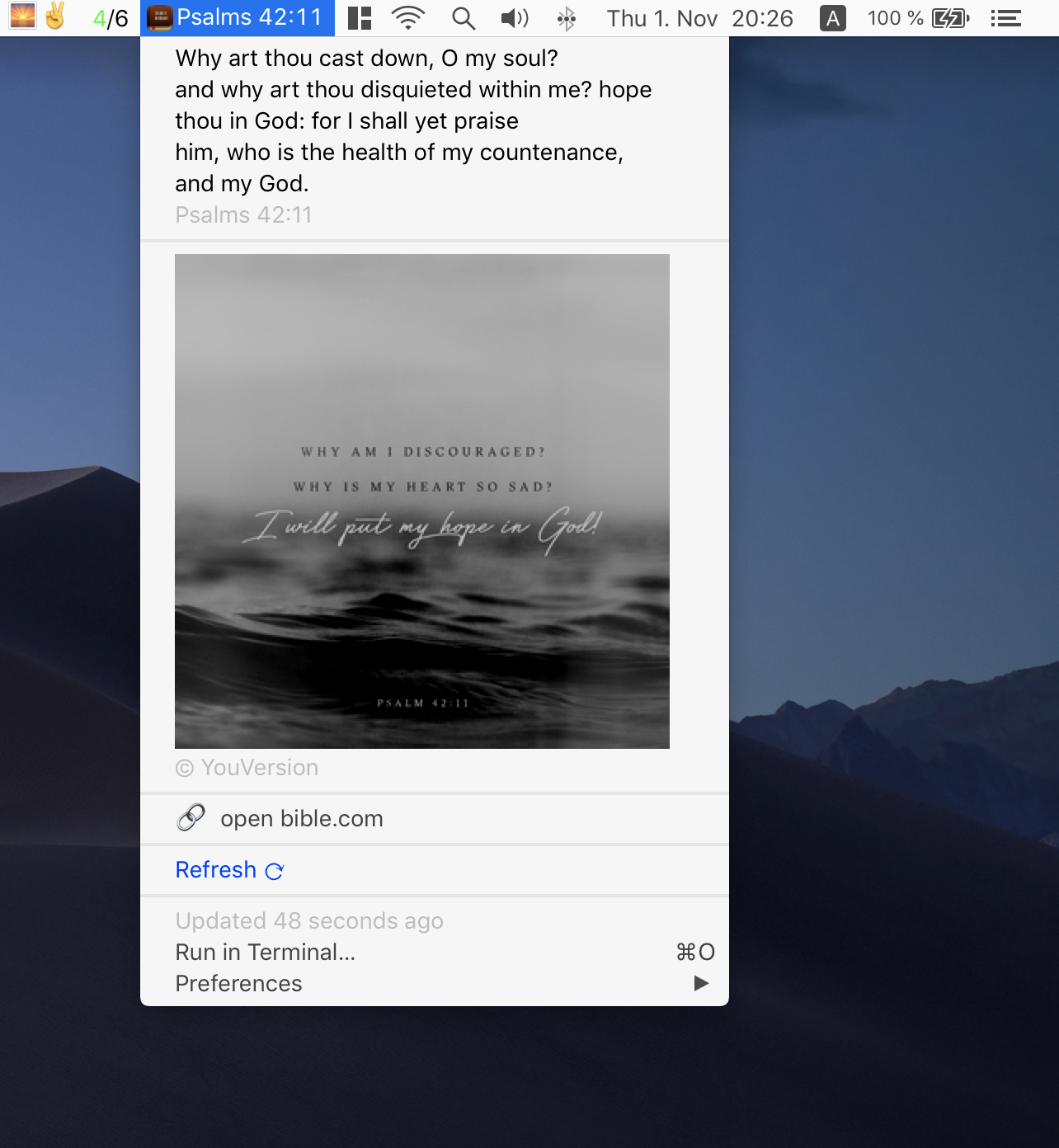 Display verse of the day and verse image.
Harry Löwen (@harryloewen)
Featured
This plugin will display first task in your file having the specified tag
Marcin Biegun (@marcinbiegun)
Featured
Display tasks due today in Things 3.
Max Clayton Clowes (@mcclowes)
Fancy having your plugin featured? Get in touch.
Looking for something specific?