Featured
Useful BitBar plugin to list all created conda environments and to open a new session with a chosen environment.
Darius Morawiec (@nok)
Featured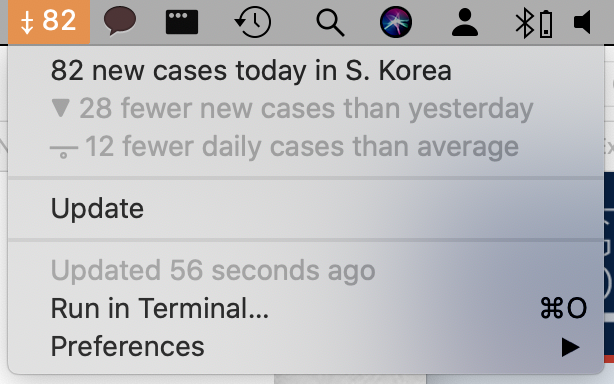 Displays changes in daily and average COVID-19 cases for a given country.
CartoonChess (@cartoonchess)
Featured
Displays SolarEdge inverter power and energy generation data from your solar energy system. Also calculates system efficiency for the current day and total CO2 offset.
Shaun Grady (@shaungrady)