Featured
Get your battery cycles and condition on the menu bar !
Maxime Bertheau (@maxoumime)
Featured
Shows and manages user Launch Agents.
Paul W. Rankin (@rnkn)
Featured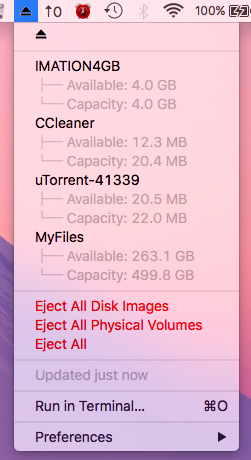 Ejector is a plugin for BitBar that enables you to eject all mounted disk / drive / installers / USB connected drives and volumes instantly.
Carlson Orozco (@carlsonorozco)
Fancy having your plugin featured? Get in touch.
Looking for something specific?