Featured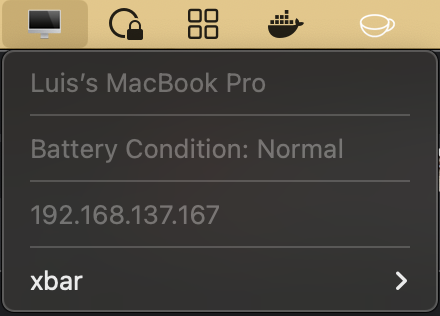 This plugin gets the IP address and the computer name.
Sarah Keenan (@SKeenan07)
Featured
Show apps that may be preventing the Mac from going to sleep.
Sebastian Tauchert (@s1e2b3i4)
Featured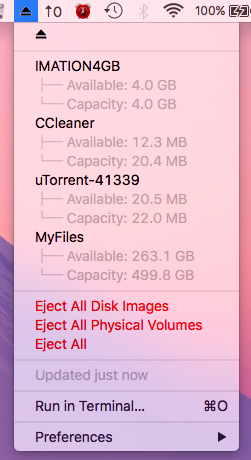 Ejector is a plugin for BitBar that enables you to eject all mounted disk / drive / installers / USB connected drives and volumes instantly.
Carlson Orozco (@carlsonorozco)
Fancy having your plugin featured? Get in touch.
Looking for something specific?